Scouting
Analyze matches based on digital video and analysis data. The analysis data is build out of annota-tions / actions / events which are attached to the time line of the video. Each annotation can have several tags.
Player Profile
You make your own player profiles, you can couple some videos you watched, some scout reports with the criteria you choose and many more..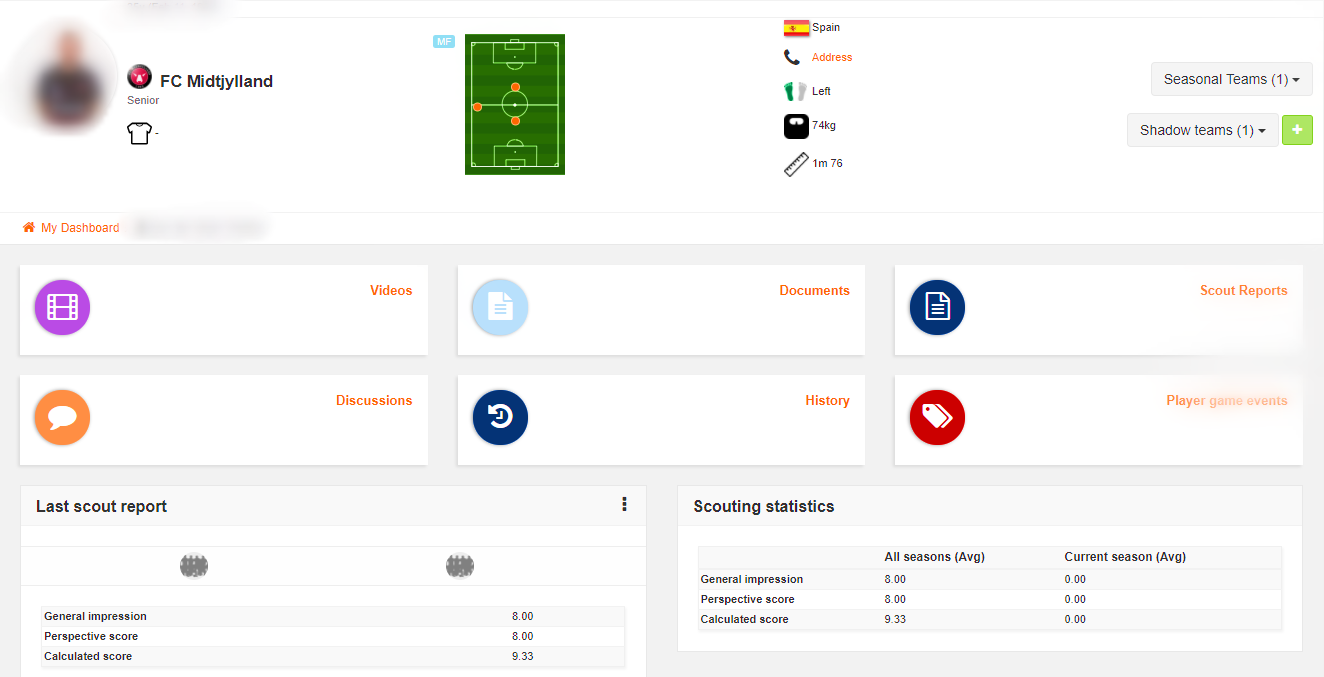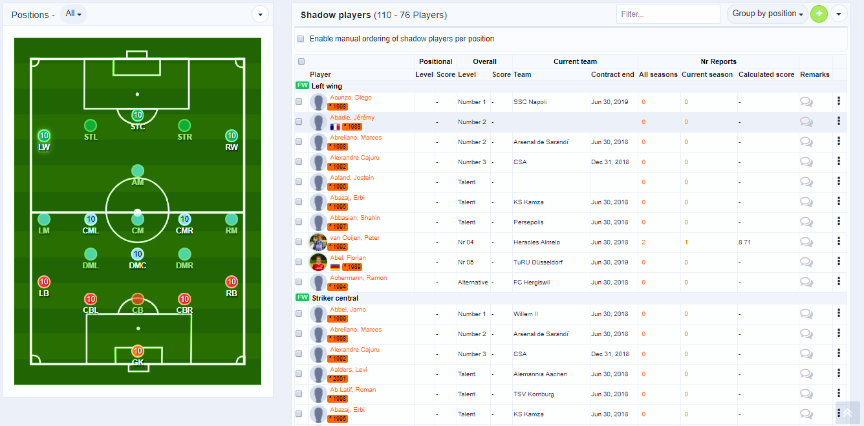 Shadow Team
Create shadow teams easily. Detailed search options can give you all the reports per player, matching your given criteria.
Scouting Templates
Create scouting templates to standardize the way of scouting within the whole organization. This makes it possible to define different scouting forms per position and even per age category (e.g. U17, U19). Scouts can access the system from all over the world and login into your private club database. They can only execute the tasks within their rights. The scout reports will be connected to players and games in order to have an overview per player.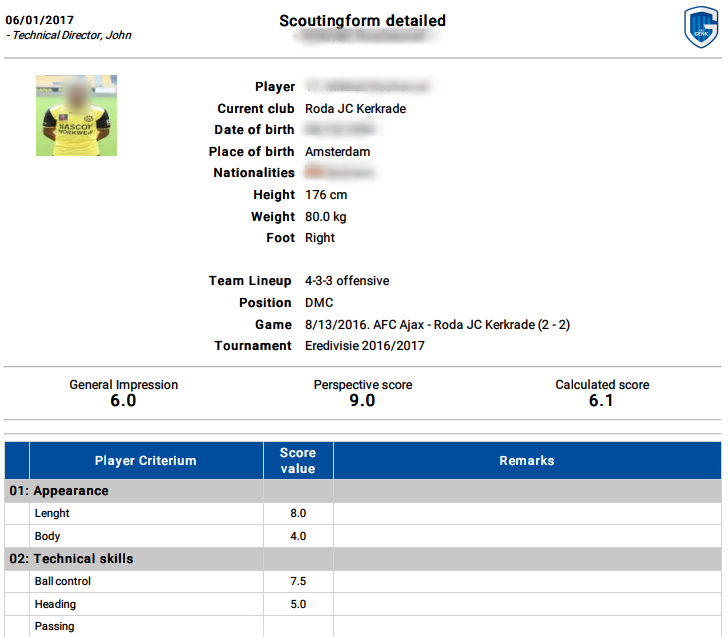 Features
Browse countries, clubs, teams, player profiles
Manage scout reports per player, per scout
Automatic calculated scores and rankings in your shadow teams
In combination with the online analysis module -> powerful video library per player world-wide
Our service: > 200.000 updated players and >500.000 games scheduled in your own data-base