SoccerLAB App Joueur
Intégré au logiciel SoccerLAB, cette application mobile permet aux joueurs d'accéder aux données et vidéos de la plateforme SoccerLAB.
Pas encore client de SoccerLAB ?
SoccerLAB est un progiciel permettant de centraliser et d'analyser tous types d'informations pour aider à la prise de décision sportive au sein d'un club de football. Cette solution technologique combine des données, statistiques et vidéos sur une seule et même plateforme.
Notification Calendar
It's important that you know where and when you are expected
Videos
View important videos shared by your coach or manager.
Daily Wellbeing
Fill in your wellbeing questions on your app and let the coach know how you feel.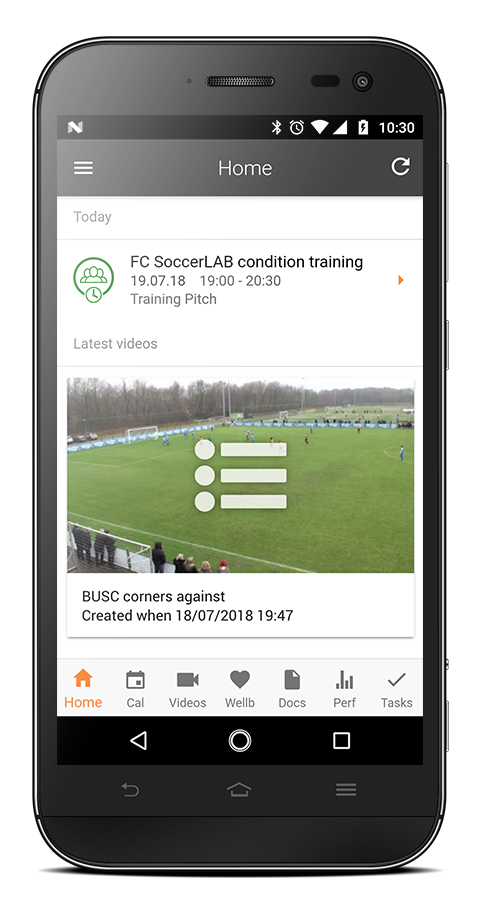 Documents
Upload and download important documents like your passport, health insurance etc…
Performance Data
Keep track of your performance.
Tasks
See the tasks the trainer created for you, see your progression and your appointments to improve those skills.