SoccerLAB Player App
Als onderdeel van het SoccerLAB-softwareplatform biedt deze app spelers toegang tot SoccerLAB-gegevens en -video's.
Nog geen klant bij SoccerLAB?
SoccerLAB is een gecentraliseerd informatie- en beheersysteem om de volledige technische staf, het management en de spelers van voetbalclubs te ondersteunen. Het combineert data en video in één platform.
Notification Calendar
It's important that you know where and when you are expected
Videos
View important videos shared by your coach or manager.
Daily Wellbeing
Fill in your wellbeing questions on your app and let the coach know how you feel.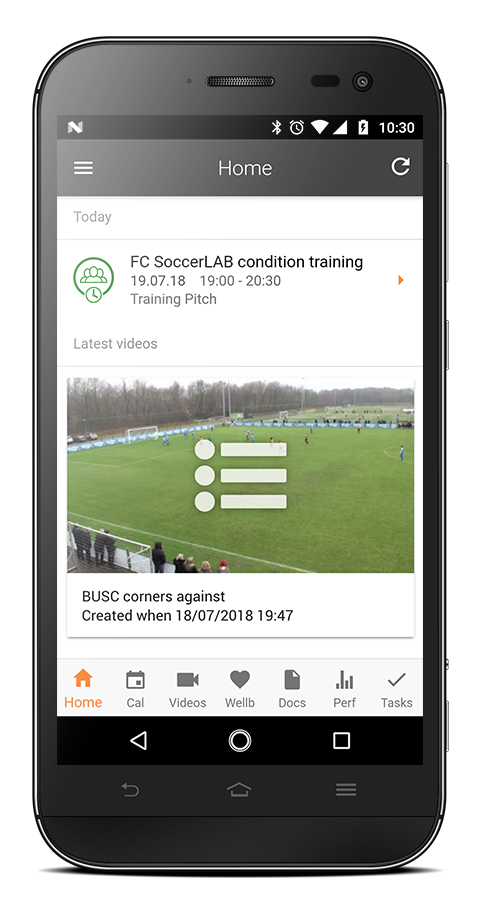 Documents
Upload and download important documents like your passport, health insurance etc…
Performance Data
Keep track of your performance.
Tasks
See the tasks the trainer created for you, see your progression and your appointments to improve those skills.